It's been a busy month over here!!! The cold Montreal forces me into hibernation still but this past month I've reached a lot of milestones I never thought I'd reach - now onto bigger dreams!!
My biggest project this month was a music video I directed, shot & conceptualized for Radiant Baby, for his new single "Do it" which will be out in June! We collaborated on my first music video last year and it was such a delight to get to work together again. He told me the story of how him and his girlfriend met and I filmed my own interpretation of it, which is an all-purple queer love story.
Here's some stills/photos from the video shoot as a preview:
this month was also AUCTION TIME! I got to participate in Artsida 8, a charity auction for accm which is a local AIDS organization here in Montreal. Was very happy to be able to raise funds for them <3 You can see more about that here :
http://artsida.org/fr/artwork/catalog/
Interestingly, I had a print of the same image featured in a second auction around the same time, this one on Paddle8. This one was really special to me because my work was shown/sold alongside all my teen idols: Wolfgang Tillmans, Ryan Mcginley, Robert Mapplethorpe, Andy Warhol, etc. It felt really validating/an honour to have my work in the same space as these artists I looked up to for so many years. Felt like I made it, like I'm one of the boys now. You can see the auction here: https://paddle8.com/auction/boys-boys-boys/ and some press below
https://intomore.com/culture/Boys-Boys-Boys-For-Sale/df0b73b09bb14137
http://www.homoculturemag.com/2018/03/09/boys-boys-boys/
https://www.advocate.com/art/2018/3/11/boys-sale-photos#slide-0
http://www.boyculture.com/boy_culture/2018/03/boys-for-sale-paddle8-auction-offers-guys-galore.html
https://www.attitude.co.uk/article/17296/this-queer-art-collection-is-celebrating-the-beauty-of-the-male-form/
additionally, I also continued my artist interview series with Adolescent, this time with Matthew James Wilson, founder of Forge Art mag and an all-around great dude who I got to chat with in Toronto back in august!
You can view that here: https://www.adolescent.net/a/artist-interview-series-forge-art-mag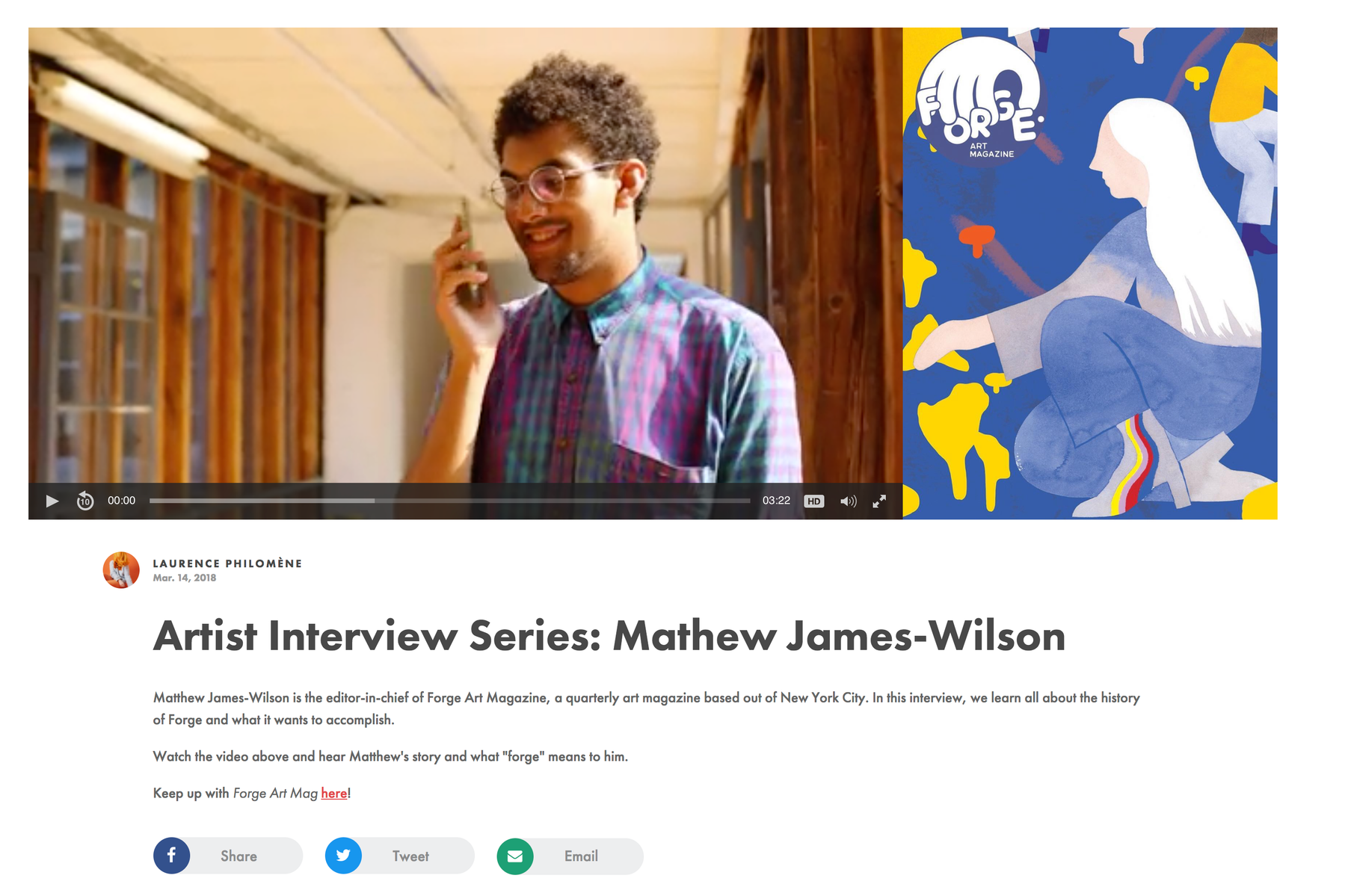 Aside from that I also co-hosted a zine workshop for Jeunes Queer Youth along with Maybe Silvan and I got to teach a college portrait photography class which was so much fun!!!
Coming up….I'm still working on my retrospective book, getting closer to finishing it and I'm very excited about it!! I also shot some work for Converse which should be out any day, and I'll be re-doing my non-binary exhibition as part of Rose festival in Montreal mid-may, more details on that soon! That's all I can say for now ~
xo
Laurence